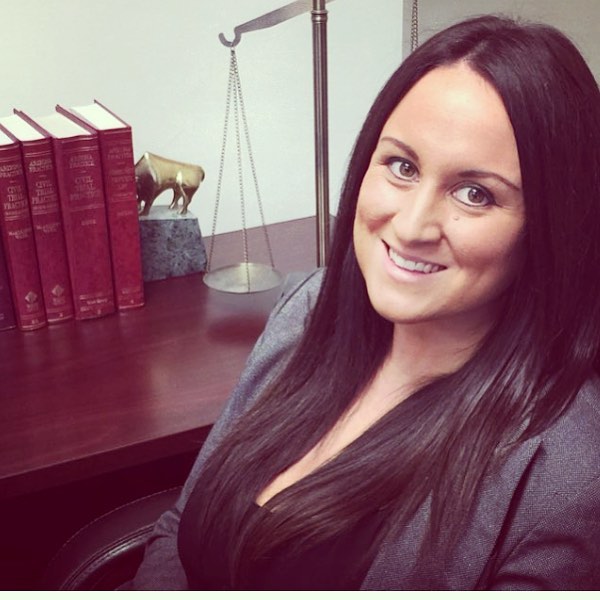 Jennifer Levine is an Associate Attorney at Dow Law Office. Jennifer graduated from Basha High School, which is located in Chandler, Arizona.  In 2012, Jennifer graduated Cum Laude from Arizona State University with a Bachelor's Degree in History and a minor in Justice Studies.  In 2015, Jennifer graduated Magna Cum Laude from Arizona Summit Law School with a class rank of 8 out of 97 students. While in law school, Jennifer made Dean's List five out of her six semesters and was a teaching assistant for Civil Litigation and Criminal Law. With a passion for Constitutional Law, Jennifer also received the CALI Excellence for the Future Award in Constitutional Law.
Jennifer has worked in a law firm environment for over six years.  She began as a file clerk for an insurance defense firm, and then worked as a legal assistant for a Real Estate, Bankruptcy, and Employment Attorney. While clerking at Dow Law Office during law school, she developed a passion for criminal law and complex civil litigation.
Jennifer's passion and attention to detail is reflected in each and every legal matter. She cares about each and every client and is diligent to each client's individual needs.
Admissions:
Supreme Court of Arizona: July 2016
United States District Court, District of Arizona: 2016
Education: 
Arizona Summit Law School (J.D. 2015, magna cum laude)

Class Rank: 8/97
Criminal Law Teaching Assistant
Civil Litigation Teaching Assistant
Recipient of the CALI Excellence for the Future Award for Constitutional Law
Deans List 5/6 semesters

Arizona State University (B.A. 2012, cum laude)

Major: History
Minor: Justice Studies